20th Annual National Brockway Truck Show Weekend
When
Event has ended
Where
CNY Living History Center
4386 Route 11
Cortland, NY 13045
Cortland will celebrate its 21st Annual Brockway Truck Show with events held at venues throughout the city August 12 – 15. Thousands of people of all ages are expected to take part in the weekend-long celebration, a popular destination for truck and regional history fans as well as those who simply enjoy local festivals.
The Brockway Motor Company operated in Cortland from 1912 to 1977. Founded as Brockway Carriage Works in 1875, the company manufactured custom heavy-duty trucks. Brockway trucks each had a hood ornament of a husky dog with a harness, giving Cortland the nickname "Huskie Town, USA."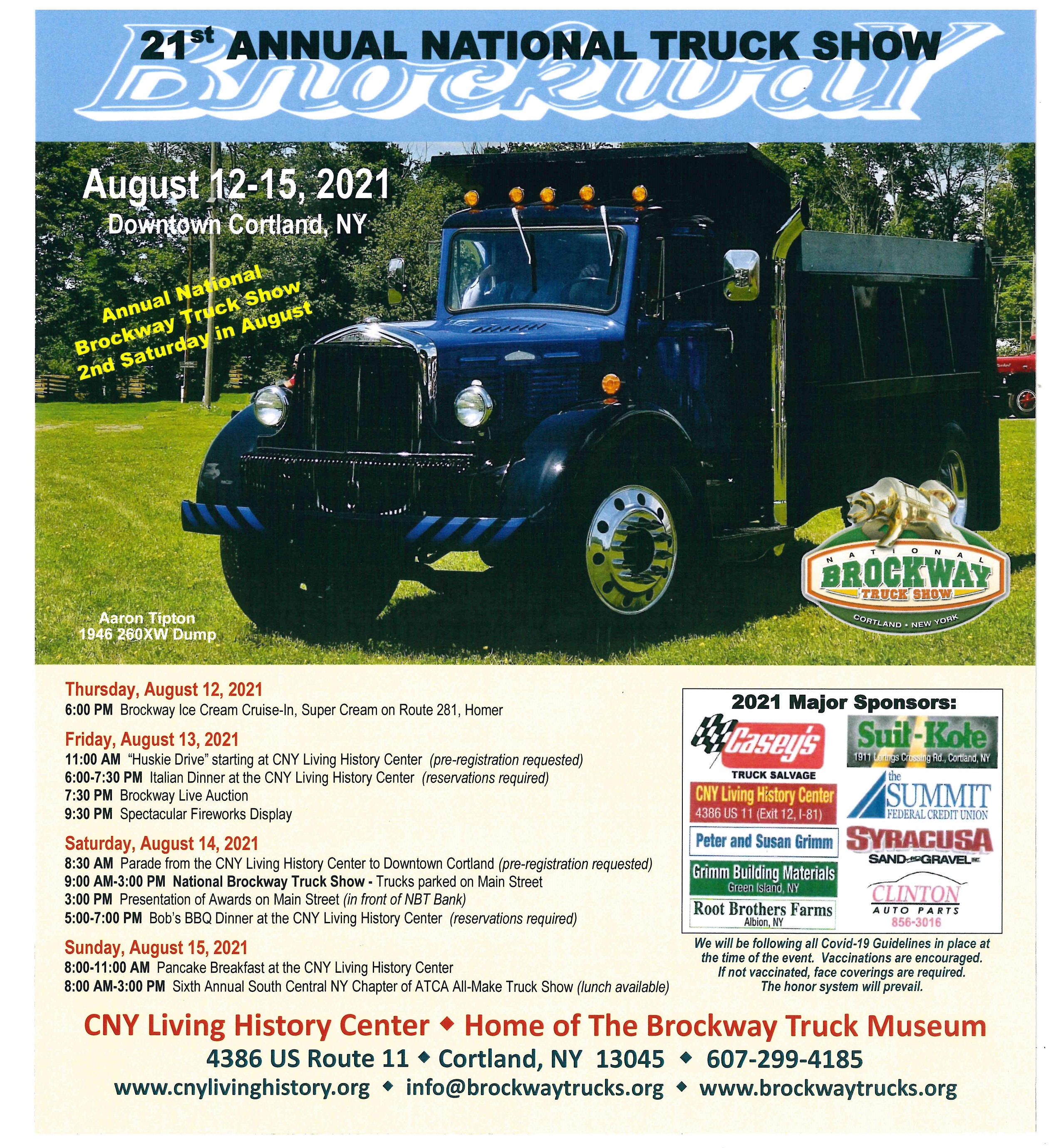 More information may be found at www.brockwaytrucks.org.
20th Annual National Brockway Truck Show Weekend
4386 Route 11
Cortland, NY 13045

Get Directions