Cortland Repertory Theatre, one of New York State's longest running professional summer theatres, has announced their 48th annual season for the summer of 2019.
Backstage is buzzing at the Little York Pavilion as casts rehearse and crews begin building sets for the 48-year anniversary season of the Cortland Repertory Theatre!
This summer, the theatre is featuring a combination of musicals and non-musicals from June through August, including Mamma Mia! and the Million Dollar Quartet. Tickets are on sale, with the box office hours Monday through Friday, 9:00 am - 6:00 pm and Saturday, Noon - 6:00 pm. The Lady With All the Answers will be the first show to take the stage, with opening night on Wednesday, June 5.
---
LADY WITH ALL THE ANSWERS
June 5-15, 2019
"Dear Ann…" For decades, renowned advice columnist Ann Landers answered countless letters from lovelorn teens, confused couples and a multitude of others in need of advice. No topic was off-limits, from sibling rivalries to nude housekeeping to the proper way to hang toilet paper! Landers regaled her readers with direct, insightful and often humorously honest responses. Late on a 1975 night in Landers' Chicago apartment, with a looming deadline for a column, Landers must deal with a new kind of heartbreak: her own. "a smile-inducing, tear duct-activating reunion with a woman who might have been a stranger but seemed like family…engaging from beginning to end." – The L.A. Times.
LEGALLY BLONDE
June 19-July 6, 2019
OMG, you guys! The smash hit Broadway musical based on the hit movie! Uber-popular sorority sister Elle Woods is sure her boyfriend Warner Huntington III is ready to pop the question. Her life is turned upside down, however, when he dumps her for a more "serious" girlfriend and leaves for Harvard. Determined to get him back, she gives up the credit cards and picks up the law books. But Harvard, it turns out, is a pretty tough school! But with the support of her new friends, Elle begins to understand her own full potential and sets out to prove herself to the world. With catchy songs and a fast-moving hysterical script, this much fun should be illegal!
MAMMA MIA!
July 10-27, 2019
A mother. A daughter. Three possible dads. And a trip down memory lane you'll never forget! This heartfelt, funny and vibrant musical continues to engage audiences around the globe! As Sophie's wedding day nears, she discovers that her father is one of three men. Against her mother Donna's wishes, Sophie invites them all to the wedding to figure out which is The One! This enchanting musical about love, laughter and friendship is set against the gorgeous backdrop of the Greek islands and underscored by ABBA's timeless songs including Dancing Queen, Super Trouper, Gimme Gimme Gimme, Take a Chance on Me, The Winner Takes It All and of course the title hit! This one is sure to be a sell out!
BORN YESTERDAY
July 31-August 10, 2019
This sharp and snappy screwball comedy premiered in 1946 but it's as fresh as today's headlines! Harry Brock, a junkyard businessman with a crude way of talking and a huge but fragile ego arrives in Washington, convinced he can bully and buy a senator or two. The monkey wrench in his schemes is Billie Dawn, his seemingly dim-witted ex-showgirl mistress. When Brock hires a reporter to tutor Billie to make her more acceptable to the Beltway crowd, she rapidly comes into her own as a force to be reckoned with! This delicious comedy hilariously skewers Washington corruption and praises an educated electorate!
SLEUTH
August 14-24, 2019
"So I understand you wish to marry my wife." In this Tony Award winning thriller/comedy, the ultimate game of cat-and-mouse is played out in a cozy country house, owned by celebrated mystery writer Andrew Wyke. He invites Milo Tindle, a young rival who shares not only Wyke's love of the game but also his wife, for a seemingly "congenial" visit. Revenge is devised and murders plotted as the two work together (or do they?) to plan the ultimate whodunit. But things are not always as they seem – right up to the thrilling conclusion! A neat, clever little mystery for any amateur sleuth!
MILLION DOLLAR QUARTET
August 28-September 13, 2019
Johnny Cash. Elvis Presley. Jerry Lee Lewis. Carl Perkins. Four legends. One night! On December 4, 1956, an extraordinary twist of fate brought these four young musicians together at Sun Records in Memphis for what would be one of the greatest jam sessions ever. That incredible night comes to life with an irresistible tale of broken promises, secrets, betrayal and celebrations that is both poignant and funny. This smash-hit musical features an incredible score of rock 'n' roll, gospel, R&B and country hits including Blue Suede Shoes, Great Balls of Fire, Walk the Line, Sixteen Tons, Who Do You Love?, Folsom Prison Blues, Whole Lotta Shakin' Goin' On, Hound Dog, and more!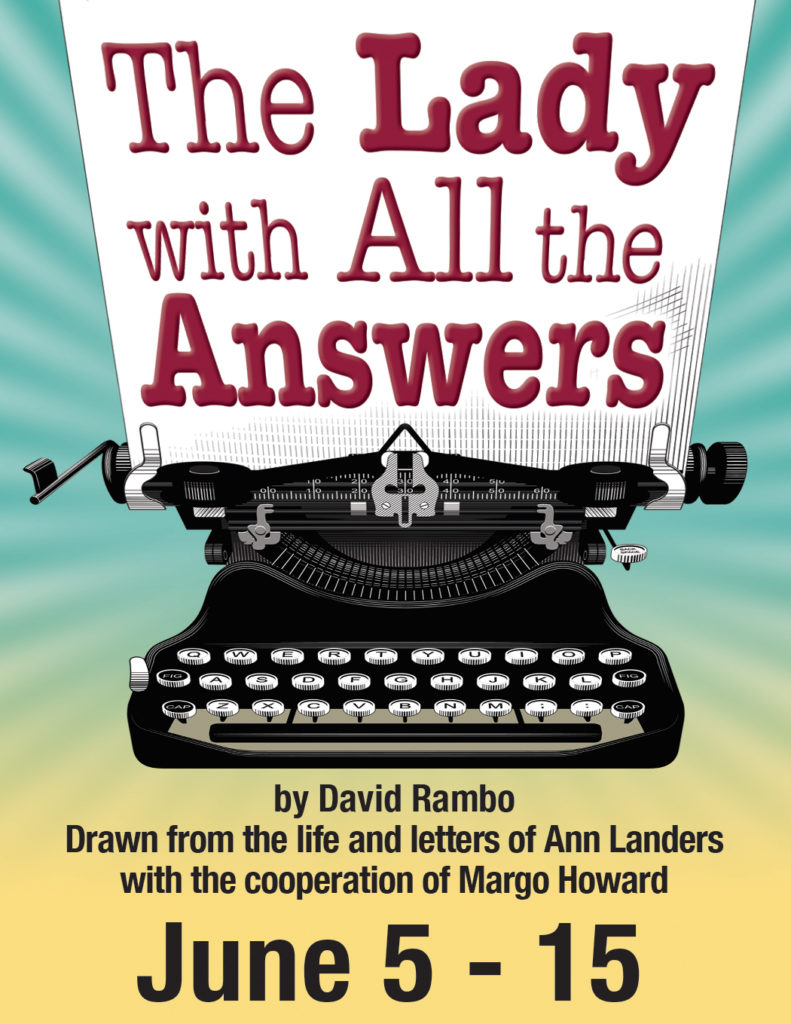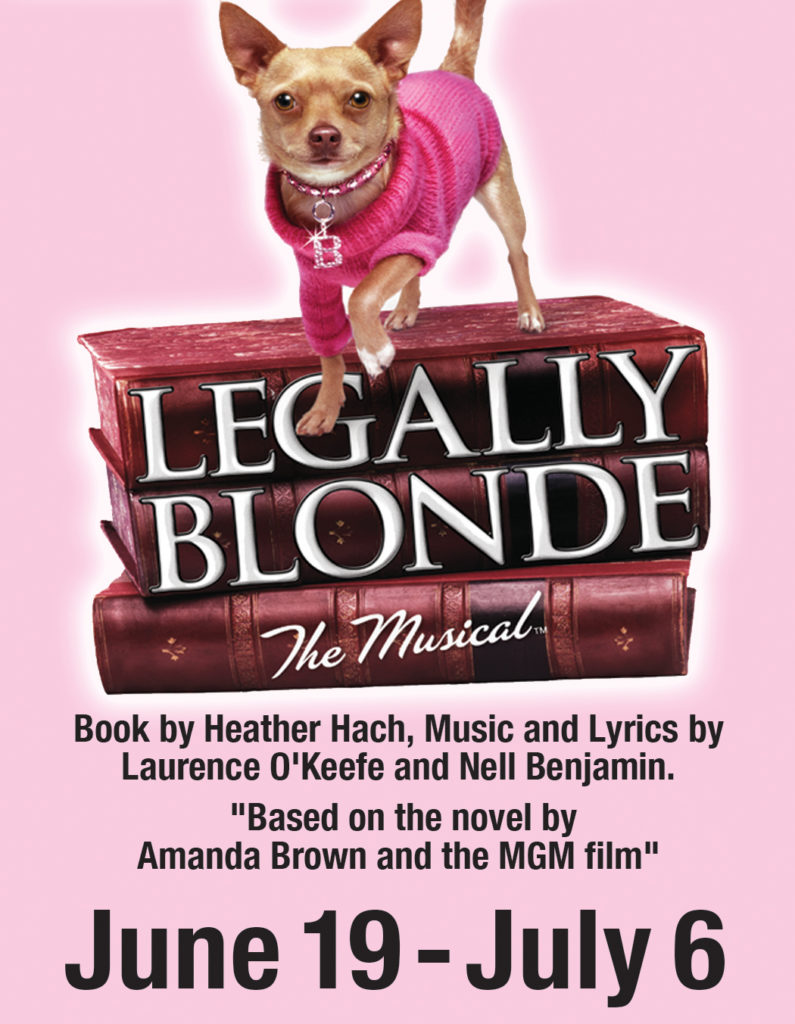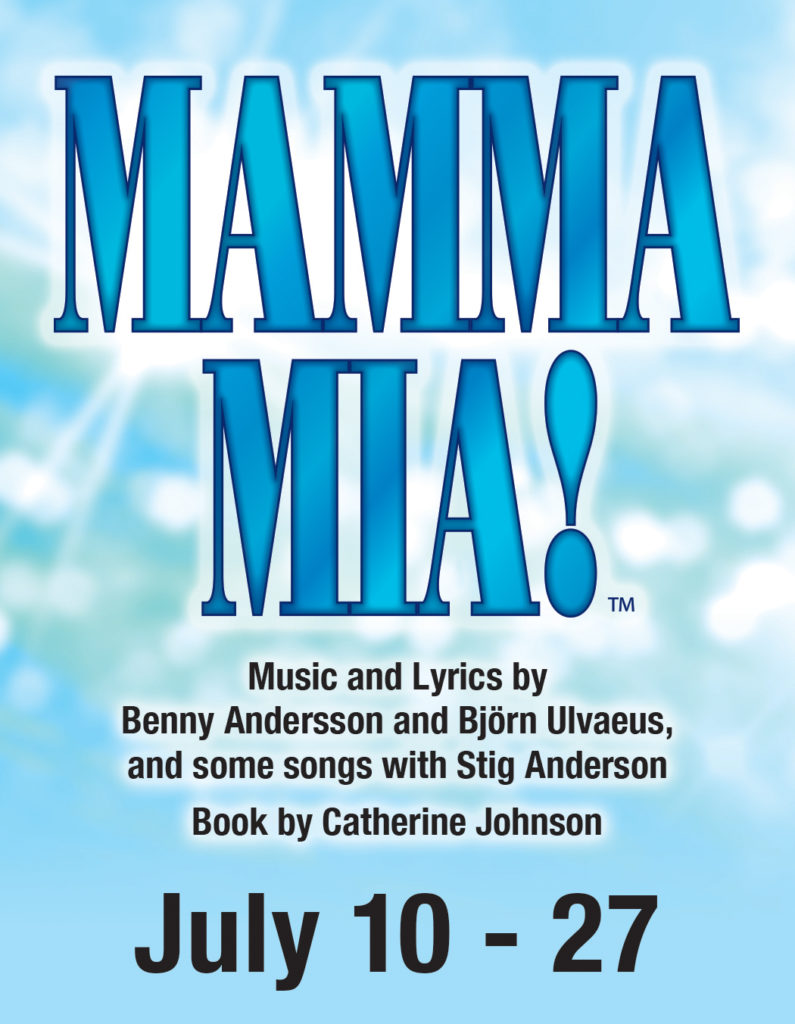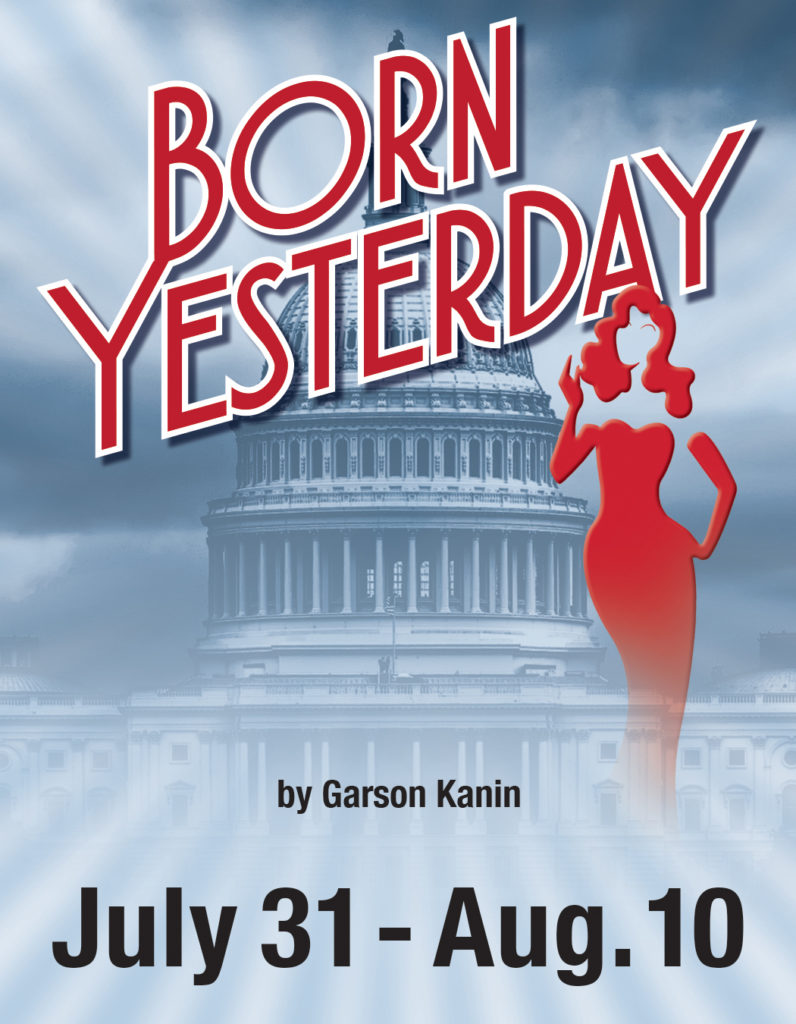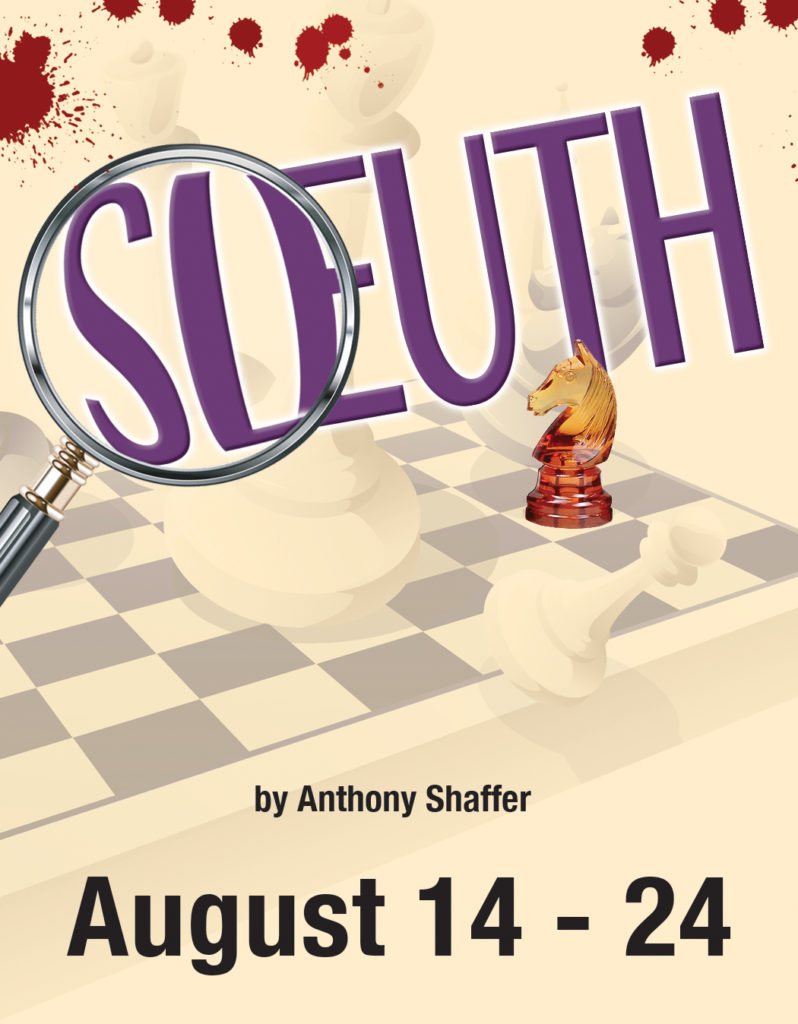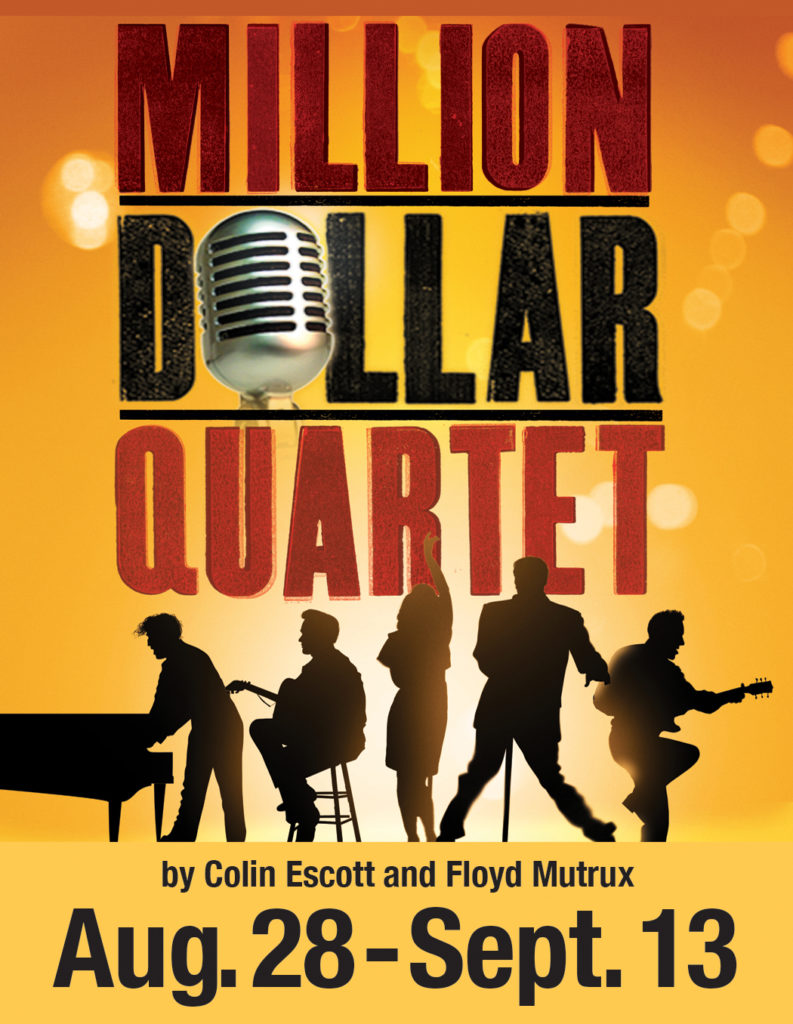 ---
New this year, CRT will be offering different price ranges between plays and musicals. The theater also continues to offer a number of discount pricing for summer tickets, including:
YOUTH FLEX PASS: For youth 22 years of age and under: 2 tickets to any show for $40.00 (a total savings of up to $36.00).
MILITARY DISCOUNT: All active duty, veteran, and retired military personnel receive $5 off all performances, any day or time. Proof of military service required.
EDUCATORS DISCOUNT DAY - THE FIRST THURSDAY OF EACH PRODUCTION: All active teachers, faculty, and staff of schools and colleges may purchase up to two 1/2 price tickets for the first Thursday event performance of any summer production. Proof of current employment required.
"40 BELOW" DATE NIGHT - THE FIRST SATURDAY OF EACH PRODUCTION: Individuals between the ages of 18-40 may purchase a pair of tickets for $40 for the first Saturday of any summer production. Proof of age may be required.
$5.00 OPENING NIGHTS: A limited number of side seats, if still available and chosen by CRT, may be purchased for $5.00 each on every summer Opening Night. These tickets will be sold on a first come, first served bases from 4:30-6:00 pm the day of performance only, and much be purchased in person at the CRT Box Office at CRT Downtown, 24 Port Watson Street, Cortland. CASH ONLY. Limit 2 tickets per person.
Discounts can not be combined or applied to previously purchased tickets. Once purchased, individual tickets cannot be refunded or exchanged. All seating is subject to availability. Please visit www.cortlandrep.org for ticket prices, show details and performance times.