Who's ready for a jam-packed weekend of family fun in Cortland County?!
August is here and whether you love wine, music or art, there is something special to do in our county! Here are the top picks for your weekend in Cortland County:
TURN UP THE VOLUME
Grab your friends, along with your dancing shoes and head to Seedstock, Cortland's three-day music festival! The event started 11 years ago as a house show featuring a stage on the lawn and acoustic acts on the back porch of a farmhouse. Now, guests can experience a three-day-long music event at the former Reed's Seeds farm complete with a natural amphitheater overlooking the City of Cortland.
Though the event has grown exponentially since it's humble beginnings, the festival still has that intimate feel - organizers encourage families and children to join in the fun!
The event is a great opportunity to hear some of your favorite musicians all in one place. The 2019 lineup will feature a great mix of new and returning acts. Digger Jones, The Unknown Woodsmen, Root Shock, and The Blind Spots will grace the Seedstock stage once again, while bands such as The Honey Drops, The Speculators, and Stephen Lewis and the Big Band of Fun will make their debut. Sunday will feature a special film screening with a live score by Chris Kuklis and the Seedstock Cinematic Orchestra. The full lineup and schedule can be found to your right.
Tickets can be purchased online through Thursday, August 1. Tickets will be available the day of the shows for $25/$30/$20 for single days, $50 for weekend, and $65 for weekend with camping (no additional fee). Kids 12 and under enjoy free admittance.
Friday, August 2nd - Sunday, August 4th
3336 Route 215, Cortland NY 13045
Website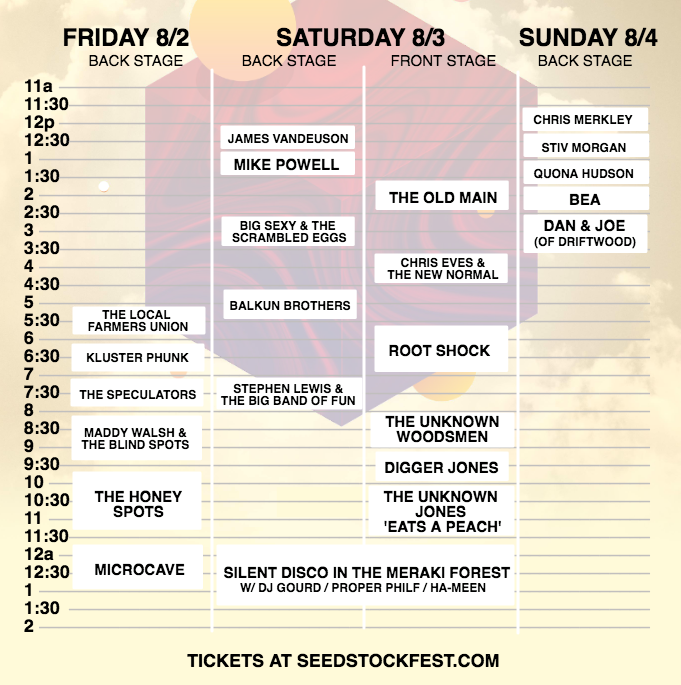 IT'S WINE TIME
The 13th Annual Art & Wine Festival returns to historic Courthouse Park in Cortland on Saturday, August 3rd. Starting at 10 a.m., enjoy a full day of fun activities for all ages. Take time to explore the wide array of products from talented artists and artisans, including pottery, paintings, and jewelry. The Children's Art Tent will offer art activities from 11 a.m. to 4 p.m. for children and adults. Listen to stories by esteemed children's author Suzanna Bloom, clap along to a performance by Nate the Great, or see a singing sloth during the Lilly Silly Puppet Show at 1 p.m. If you're feeling inspired after the puppet show, stick around for a puppet-making workshop. All are welcome to join the sidewalk chalk drawing contest beginning at 11 a.m. Sign-up with friends and family, or fly solo – it's only $10 to participate.
If you need to hydrate, stop by the popular wine tent starting at Noon for the opportunity to try some of the finest New York State wines from various locations including Americana Winery, Long Point Winery, and Three Brothers Winery. When the hunger pains begin, stop by the food court for a wide selection of food and beverages: The Cortland Crush Dog House, The Chef, and the Cook Food Truck, Gwen's Grill, LuLu's Kettle Corn, Natural Vibes, and a selection of vendors from the Farmers' Market.
Crown City Brass will kick off the full day of tunes at 9 a.m. with their diverse repertoire spanning a wide period of time from Renaissance music of the 16th century to modern jazz and popular classics. Other musical acts include Enter the Muse, the Fall Creek Brass Band, and the Basin Street Jazz Band.
Festival admission is free. Advanced Wine Tent admission tickets can be purchased online for $16 or you can buy at the gate for $20 per person. Only those 21 and older will be allowed entry to the wine tent, and a legal ID is required.
Saturday, August 3rd from 10 a.m. to 5 p.m.
Courthouse Park, Cortland NY
Website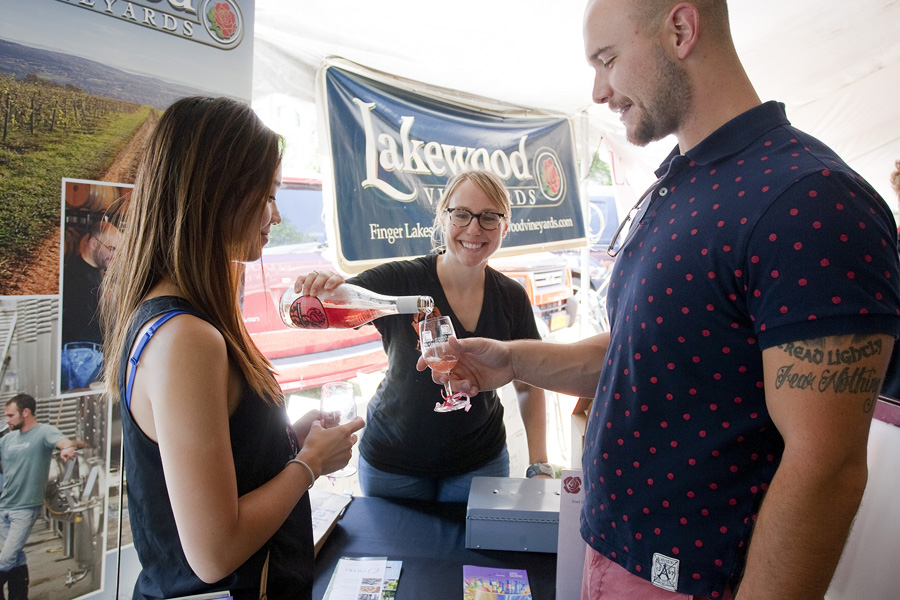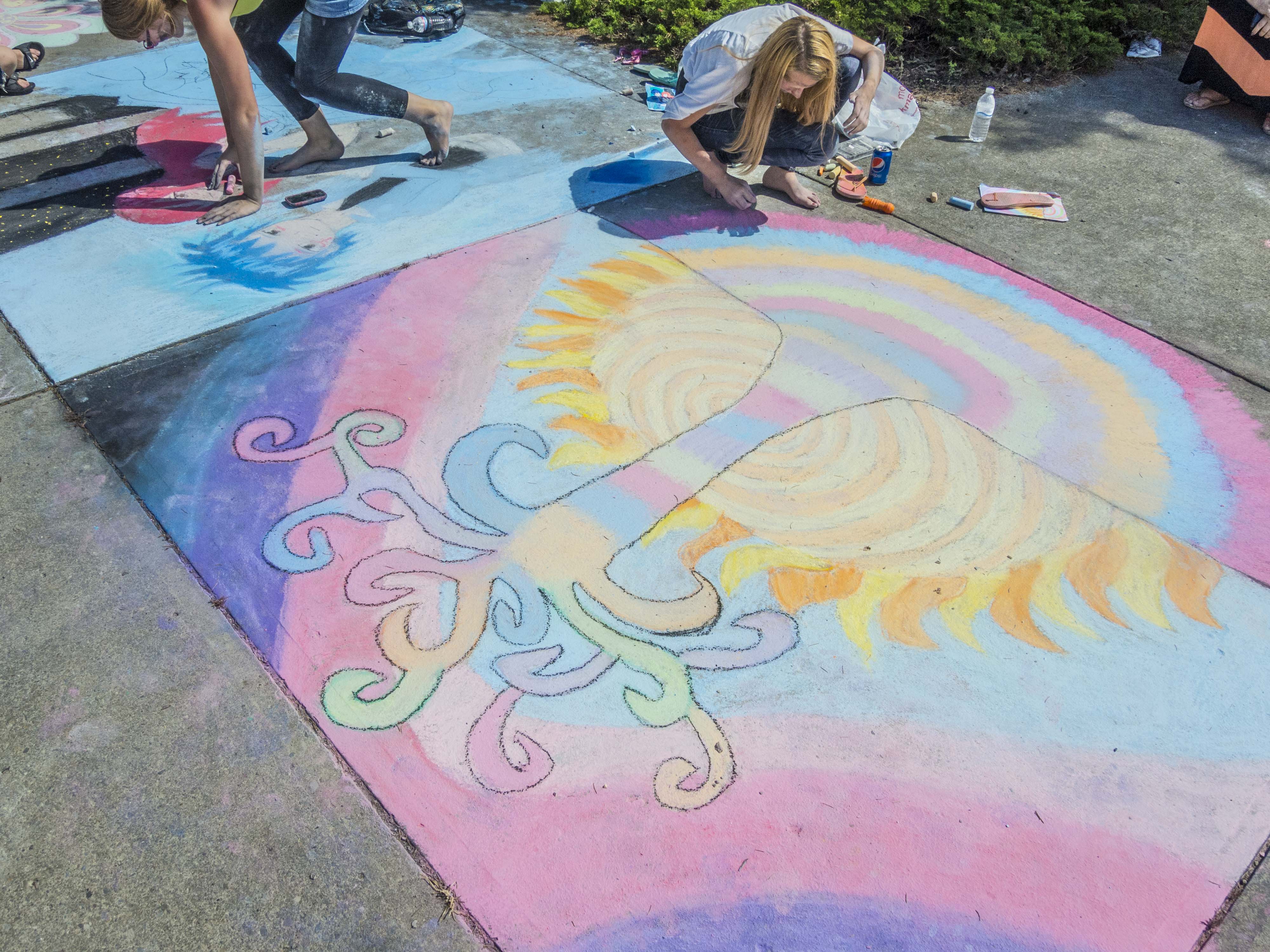 SINGIN' THE BLUES
Pack a lawn chair, a picnic and enjoy the celebration of all things Bluegrass as you're overlooking beautiful Little York Lake!
Bill Knowlton's Bluegrass Ramble Picnic, the oldest bluegrass festival in the northeastern United States, is celebrating its 47th anniversary this weekend at the historic Dwyer Memorial Park in Preble. The one-day music festival will take place Sunday, August 4 starting at 10 a.m. until dusk.
Seventeen acts will perform under a tent next to the Little York Pavilion including mainstays the Gospel Way and Salmon River Boys, as well as SAMMY award-winning band, The Cadleys, and first-timers, The Barn Floor Grinders. Host band, The Delaney Brothers Bluegrass, will bookend the event with a performance at 6 p.m.
2019 SCHEDULE
10 a.m. Gospel Way
10:30 a.m. Salmon River Boys
11 a.m. Larry Hoyt & the Good Acoustics
11:30 a.m. The Easy Ramblers
12 p.m. Spare Parts
12 p.m. The Cadleys
1 p.m. Horse Purse
1:30 p.m. Old Main
2 p.m. Joe LaMay & Sherri Reese
2:30 p.m. The Atkinson Family
3 p.m. Dyer Switch
3:30 p.m. The Barn Floor Grinders
4 p.m. Slewfoot
4:30 p.m. The Longjohns
5 p.m. Northwater
5:30 p.m. Linabelle
6 p.m. Delaney Brothers Bluegrass

Food and beverages will be available throughout the day, with arts and crafts, vendors, band tables and raffles in order to help support the picnic's expenses. Guests will also have the opportunity to purchase CDs and souvenir items from the various participating bands.
Sunday, August 4th from 10 a.m. to 7 p.m.
Dwyer Memorial Park, 6799 Little York Road, Preble NY
Website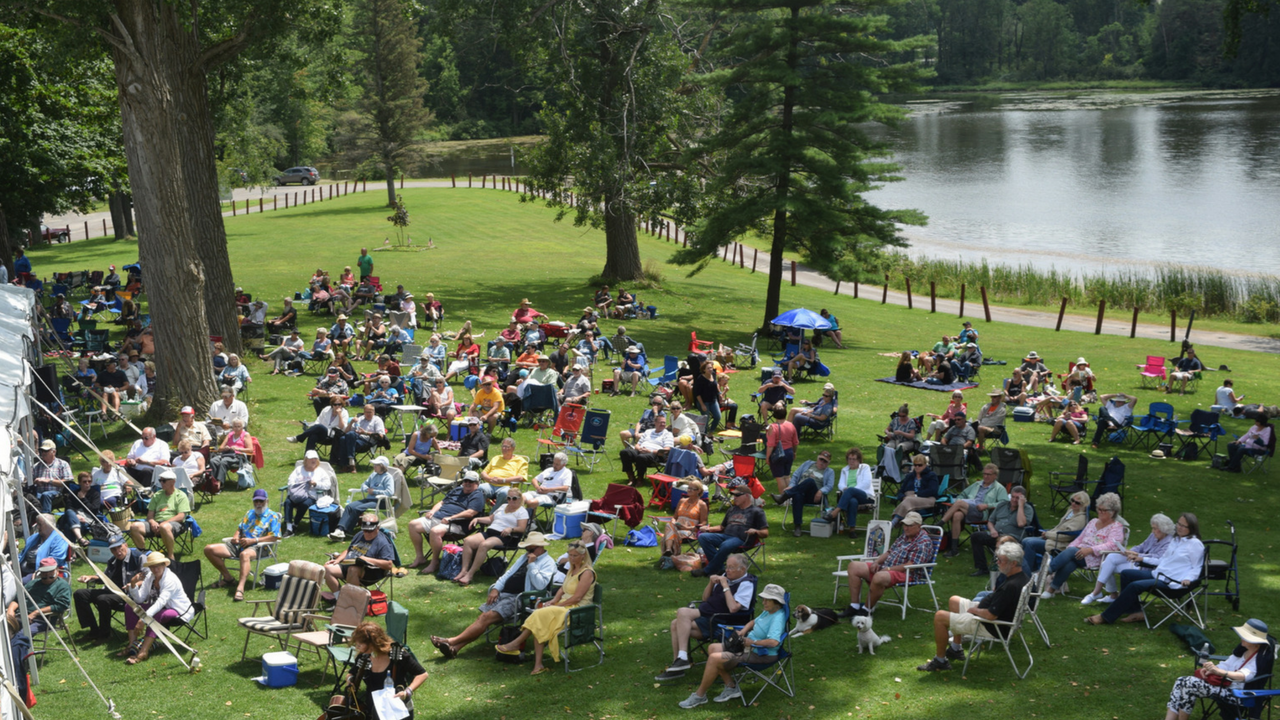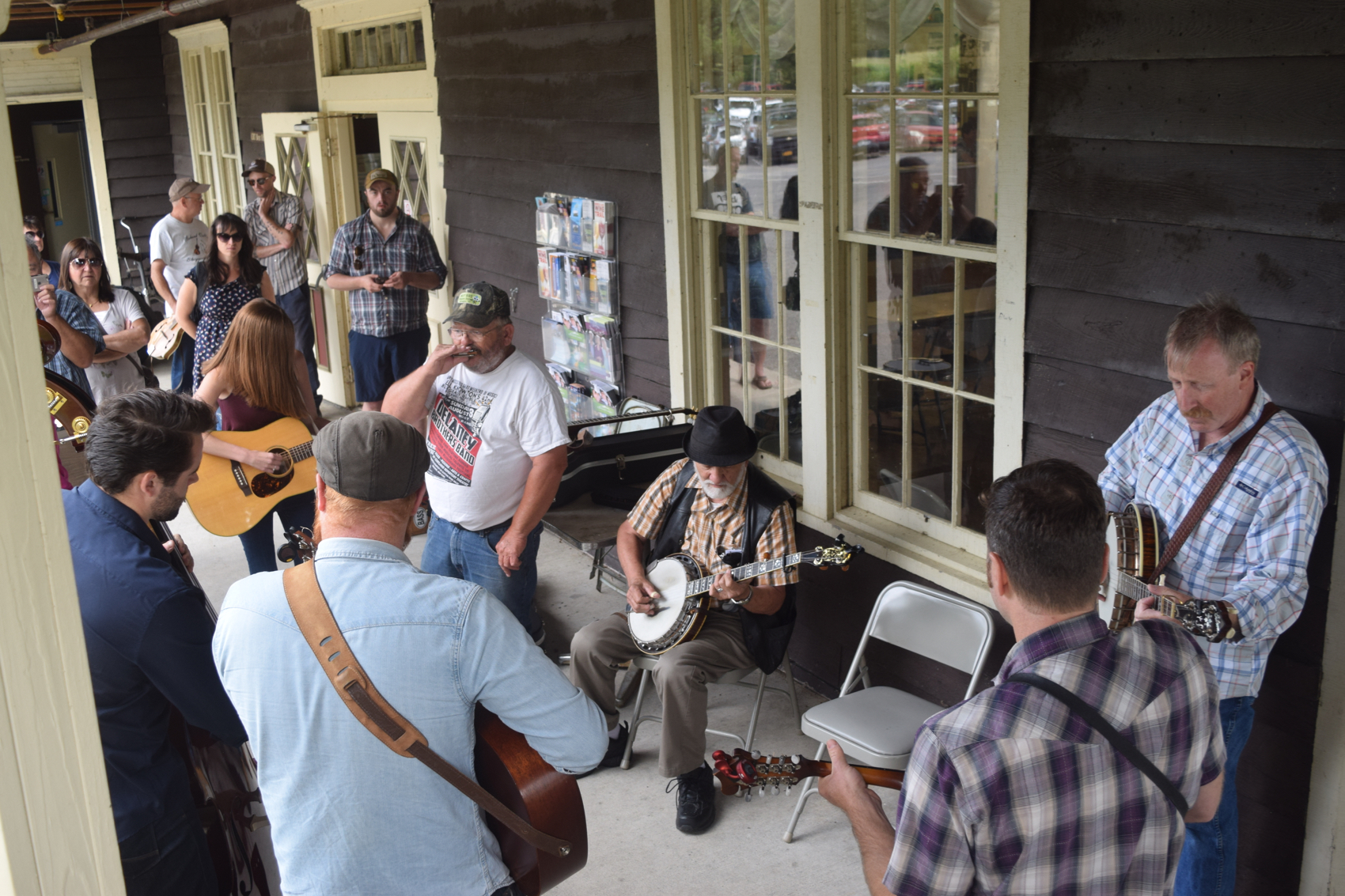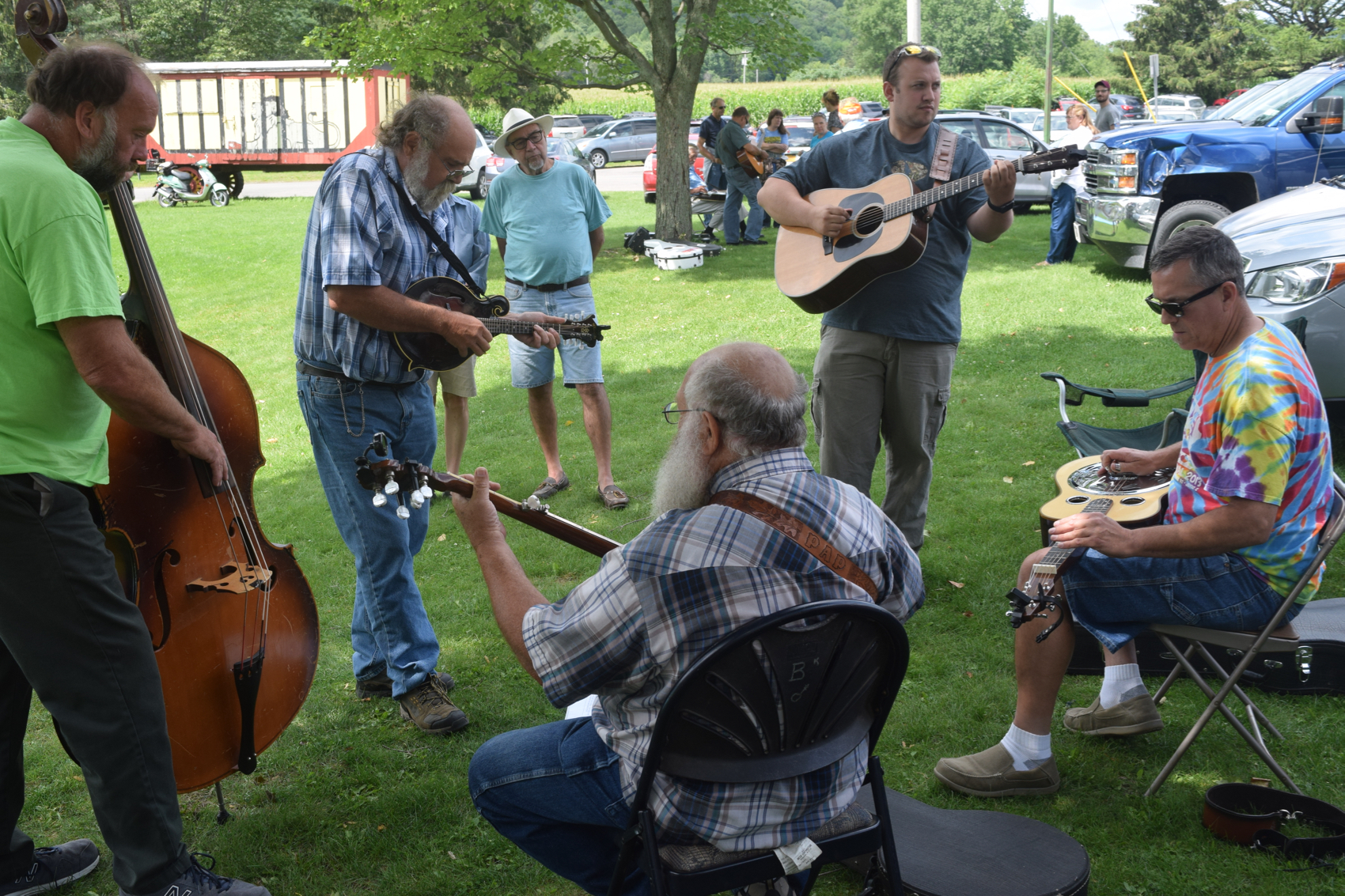 ---
DON'T FORGET TO TAG YOUR CORTLAND COUNTY ADVENTURES WITH #EXPERIENCECORTLAND FOR A CHANCE TO BE FEATURED!